FKWT has identified 100 or so disabled and neglected children in the region of Charoi, Azad Kashmir and a lack of any specialist or dedicated schools to cater for these children's educational needs. In view of this FKWT is introducing a challenging project as part of its Special needs initiative. This project aims to raise sufficient funds to construct a dedicated school and rehabilitation centre which is so desperately needed in order to provide these children (who would not otherwise attend any school) with proper resources and opportunities that do not currently exist (or have ever existed) and teach them core subjects and promote self-belief, confidence and hope for a better future. Having witnessed the current state of educational services in this region of Azad Kashmir, FKWT believes that such an establishment is necessary to support these disadvantaged children. To provide them daily classes, safe play area, access to specialist equipment, learning aids, resources, a library, sports facilities, recreational activities, arts and crafts.
We are determined, through this much needed project, to inspire these deprived people to achieve their full potential and remove the dilemmas, stigmas, barriers or obstacles currently holding these children and families back. It will improve the life chances of disabled children and their families by ensuring that they stay safe, remain healthy, enjoy active lives and achieve, make a positive contribution, which would ultimately achieve economic well-being in the community.
With feedback from local leaders and views heard from local stakeholders, a need for such an establishment has been very much welcomed and favoured and something that is indeed overdue. It is for this reason we have set forth this proposal for change in the area to provide a Special needs and rehabilitation centre.
The development of a new special school will be one of the most important transformations for local provision, offering a choice for parents and will provide high standard tailor-made facilities. It will be equipped to meet the needs of children and young people in the region with a range of disabilities, regardless of placement.
The FKWT will strive to work in partnership with local people to nurture the creativity and energy of the community. We want to get the community involved and create a self-sustainable school which will put education at the heart of our agenda for change. We believe every child deserves the inherent right to a fair basic education and provide them with the fundamental skills needed to prepare them and support them in life and the government as well as society has obligations to protect and promote those rights, which is why FKWT is determined to fulfil these rights for those underprivileged, impoverished and desperate children.
This is an incredible and ambitious project that requires an estimated investment of approximately £50,000 to establish fully, but this depends however, on public financial support as well as transnational government investment which is absolutely vital to the successful implementation of this project.
Please help us make this dream come true for the sake of all the disabled and special needs children across this region. We would welcome and be grateful for your donations towards this initiative.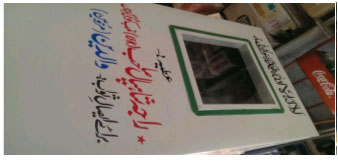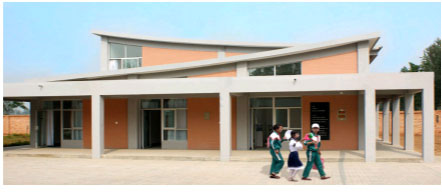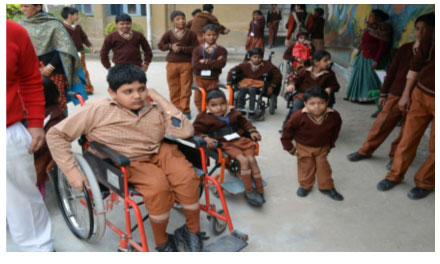 Please consider supporting